A warm welcome to you. I hope that whatever you are seeking, you find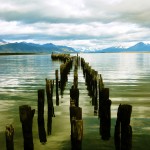 something on my website to inspire, support and take you forward positively on life's journey. I offer my services as an interfaith minister, celebrant and spiritual counsellor to people of all faiths and those with no particular faith. My desire is that I can help you to come to experience something of the pure Love and perfection within yourself – your soul's life.
We can reject everything else: religion, ideology……. but we cannot escape the necessity

of love and compassion.

Dalai Lama
My loving intention is to create safe and sacred spaces where you can experience something of what is good and true and beautiful.  This includes all ceremonies and rites of passage, spiritual counselling, workshops and groups.
About Helen
I was ordained as an interfaith minister and spiritual counsellor by the One Spirit Interfaith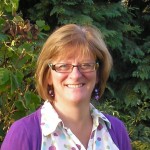 Foundation in July 2011. I am inspired by love in action, the beauty of nature, sacred, mystical texts and poems, people's courageous life stories and the joy of life in general! I am passionate about bringing people together in harmony and love – celebrating differences whilst looking for what unifies us. My background in education has given me an understanding of the power of learning and my experience of person-centred counselling shows me how our greatest learning comes about when we search for our own truth within.
It has been my honour, over many years, to facilitate spiritual discussion groups and lead day workshops and weekend retreats; many of these at the Purley Chase Retreat Centre in Warwickshire. I love to be creative with colour and images and have helped to create cards for spiritual development work.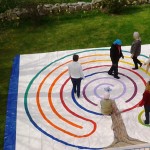 I have worked with a labyrinth I created for many years and am always moved by the power this ancient pathway has to bring us into our inner stillness and beauty.
I love nature and live in a beautiful spot in North Wales overlooking the Clywdian mo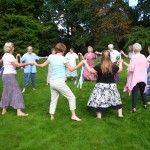 untain range. I am a keen circle dancer and am particularly moved by sacred circle dancing. I also find the movement and spiritual basis of Dru yoga really beneficial and integrating for my body, mind and spirit.
I am married with three grown up children and my family plays an important part in my life.
My personal vow as an interfaith minister is:
I vow to becom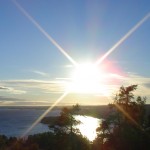 e more and more open to Love –
to be a channel for love and light in the world.