I knew my mother was safe with you as soon as I met you.  The ceremony was exactly right, mum would have loved it and been moved by the love expressed.
Helen is a wonderfully compassionate lady who will help you achieve the exact ceremony you want for your loved one, we are so grateful as a family for the wonderful send off for our much loved Mum, Thank You Helen.  Sandra
Death is not the end, death can never be the end.

Death is the road. Life is the traveler. The Soul is the Guide.

Our mind thinks of death. Our heart thinks of Life. Our soul thinks of Immortality.

Sri Chinmoy
If you are reading this page because a family member or close friend has just died then you may be feeling a deep sense of loss, sadness and bewilderment. Your emotions can feel overwhelming at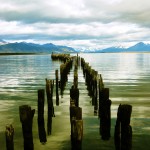 this time but through this you will also be focused on having a funeral or celebration of life service (you choose the term you wish to use) which feels like a real acknowledging and celebration of the life of your loved one.
As a One Spirit Interfaith Minister and Celebrant it will be my privilege to ensure that this ceremony is created and carried out with compassion and understanding.  I will meet with you to find out about your loved one and what type of ceremony would be the most appropriate to their memory. It may be that they were not particularly religious but believed in an afterli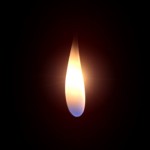 fe, or they may have had no spiritual belief at all and chose to live from the values they believed in. Whatever their beliefs, I will create a ceremony which is sensitive to these and to their memory. The primary focus of any celebration of life service is the loved one themselves and their life and by painting a picture of this, those attending are given a focus through which to recall their own memories and to express their feelings.
Mum will still be smiling at the beautiful service that was the most fitting of tributes.

Your professionalism and dedication to getting the perfect finished article was very evident, as the service could not have gone any better.

We shall be forever grateful.

Syd and Christine
If you wish I can take the whole service or if there are family members or friends who would like to contribute by reading a poem, giving their own tribute or retelling a special moment shared, then this gift from another will be woven in to make an even more beautiful celebration.
Music, which speaks straight to our hearts, is often an important part of our grieving and our gratitude for the life of our loved one. The choice of this will be yours, as it is so personal to an individual and family.
Some people choose to have this celebration of life ceremony along with the committal of the physical body, at a crematorium, others choose to have it afterwards in a venue of their choosing.  This may be in a church, a hall, your home or garden – it can be anywhere that is practical for the numbers you expect.  Some people are now choosing to have woodland burials.  I am happy to be your celebrant in whatever venue feels most appropriate for you.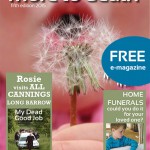 If you would like to read more about alternative type funerals then I can recommend this magazine. Click on the picture and you will go through to the website for access to all their magazines.
Celebrant fee for 2017:   £175
Everything we now know is only a beginning

of another knowing that has no end.

Iqbal