Sacred Circle Dancing
2019 dates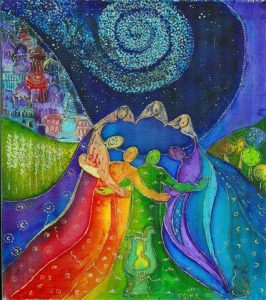 6th Jan, 3rd Feb
9th March (Halkyn Village Hall)
7th April, 5th May
2nd June,   7th July
4th August, 1st Sept.
6th Oct., 3rd Nov., 1st Dec.
Come and join us – dancing for a healthy body, mind, emotions and spirit! The dances are usually fairly simple with steps taught and we hold hands so you feel supported and connected to the whole group. The music is very varied and the dances too. Come and try it  – you will feel good afterwards!
Rhosesmor Village Hall CH7 6WF
  2 – 4 pm  1st Sunday month
        £7 session