Come and allow the Universe/Spirit to speak to you through creativity, meditation and sharing. A fun way to create beautiful art work too which requires no artistic skill!
Quiet Day  

Tuesday 15th November  10 – 3.30
At this busy time of year it is important to give yourself time to 'be' and connect to your inner stillness.

C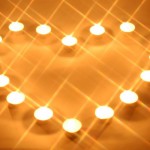 eremony of Light

    Thursday 8th December 6.45

Cancelled

A universal service of singing, chants, readings, blessings and candle lighting to welcome the light of Love into the darkness.

Tuesday 15th November  7.30 – 9 pm.

Venue: Brambles, Alltami Road, Buckley CH7 6RT

first Tuesday of the month 7.30 p.m. – all welcome

 Sept. 6th, Oct. 4th, Nov. 1st, Dec. 8th Ceremony of Light (no Tuesday meditation)

last Thursday of the month 10.30 – 12 ish


Sept 29th, Oct. 27th, Nov. 24th, Ceremony Light 8th Dec